Teltonika FMB122
Small compact unit for remote monitoring of practically any equipment.
FMB122 is a unit, which is installed "out of sight". Small dimensions of the controller and external GPS aerial enable to find always suitable installation site for the unit, so that it would not be easily detectable, but would operate flawlessly.
When CAN adapter is added, the unit can read revolutions of the engine and the amount of fuel in the tank. This enables the user to detect refuelling and get reports about fuel consumption also in passenger cars and vans.
Fuel level sensor, thermometer and ID key can also be connected to the unit.
The user can use the unit for measuring temperature of the environment, fuel monitoring in single-tank vehicles, identification of drivers and working time accounting.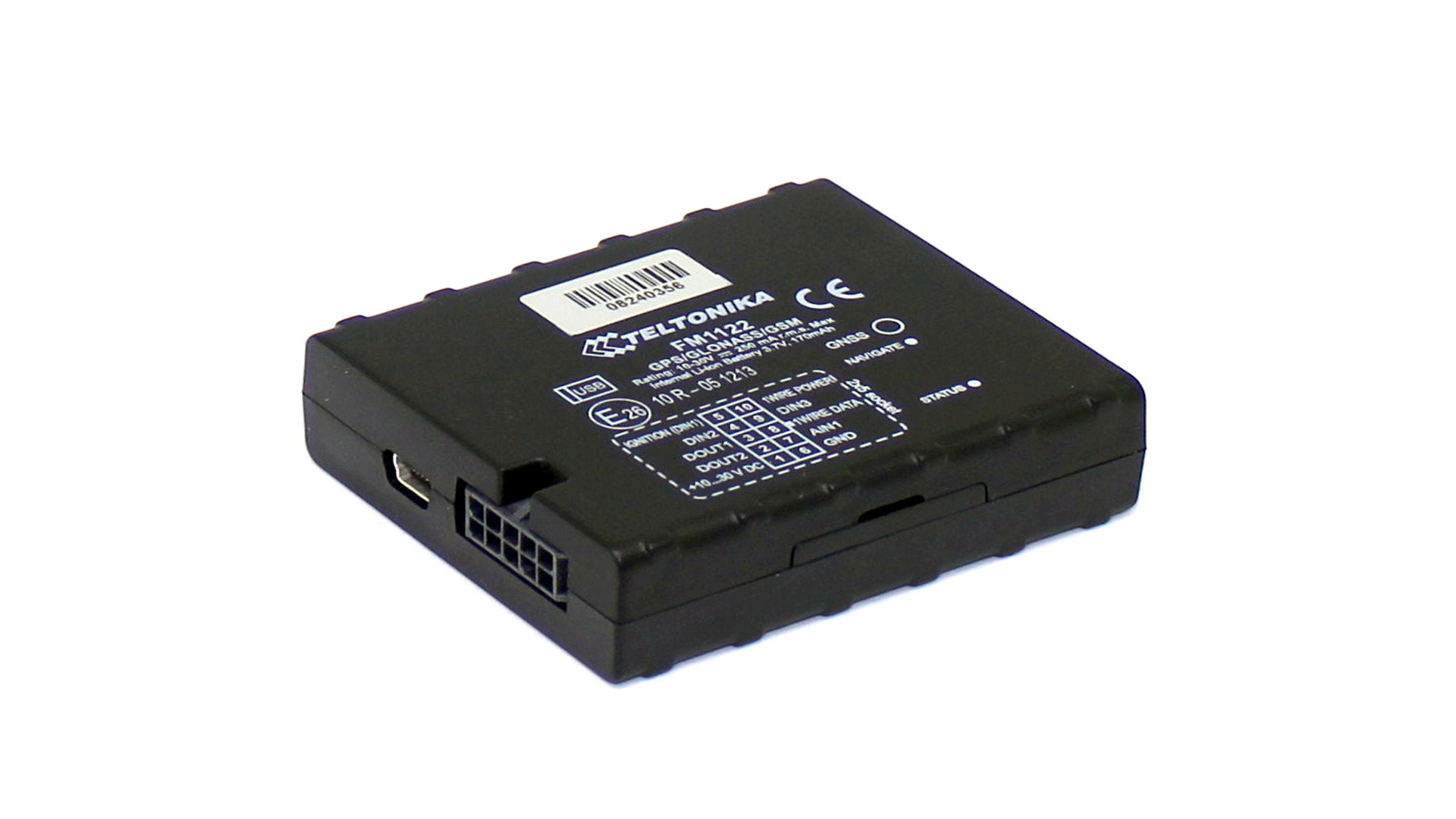 Specifications
Manufacturer
Teltonika
| | |
| --- | --- |
| Dimensions | 66 x 60 x 14 mm |
| GSM: | Built-in GSM antenna |
| GPS: | External GPS antenna |
| Inputs: | 2 digital, 2 analog inputs, 1 wire |
| Outputs: | 2 outputs |
| Battery: | Li-Polymer 150mAh |
| Voltage: | 10V – 30V |
| Updating: | Firmware flashing and configuration updating over the air |
FMB122 Accessories