Digital level sensor DDLS
The sensor is a metal rod, which measures the level when installed in the fuel tank. Upon installation, the sensor is cut into suitable dimensions so that 2-3 cm gap would remain to the bottom of the tank.
Operating principle is capacity-based – measuring element is a capacitor, which capacity changes proportionally to the height of fluid column. Electronics of the sensor converts capacity into liters, calculates average measuring result and displays it on I2C interface.
Controller reads the result registered by the sensor with one-second period. If decrease of level is detected, the unit will generate an alarm. When calibrated for specific diesel fraction, the sensor measures fuel quantity with inaccuracy of some liters.Up to 3 sensors can be connected to one controller.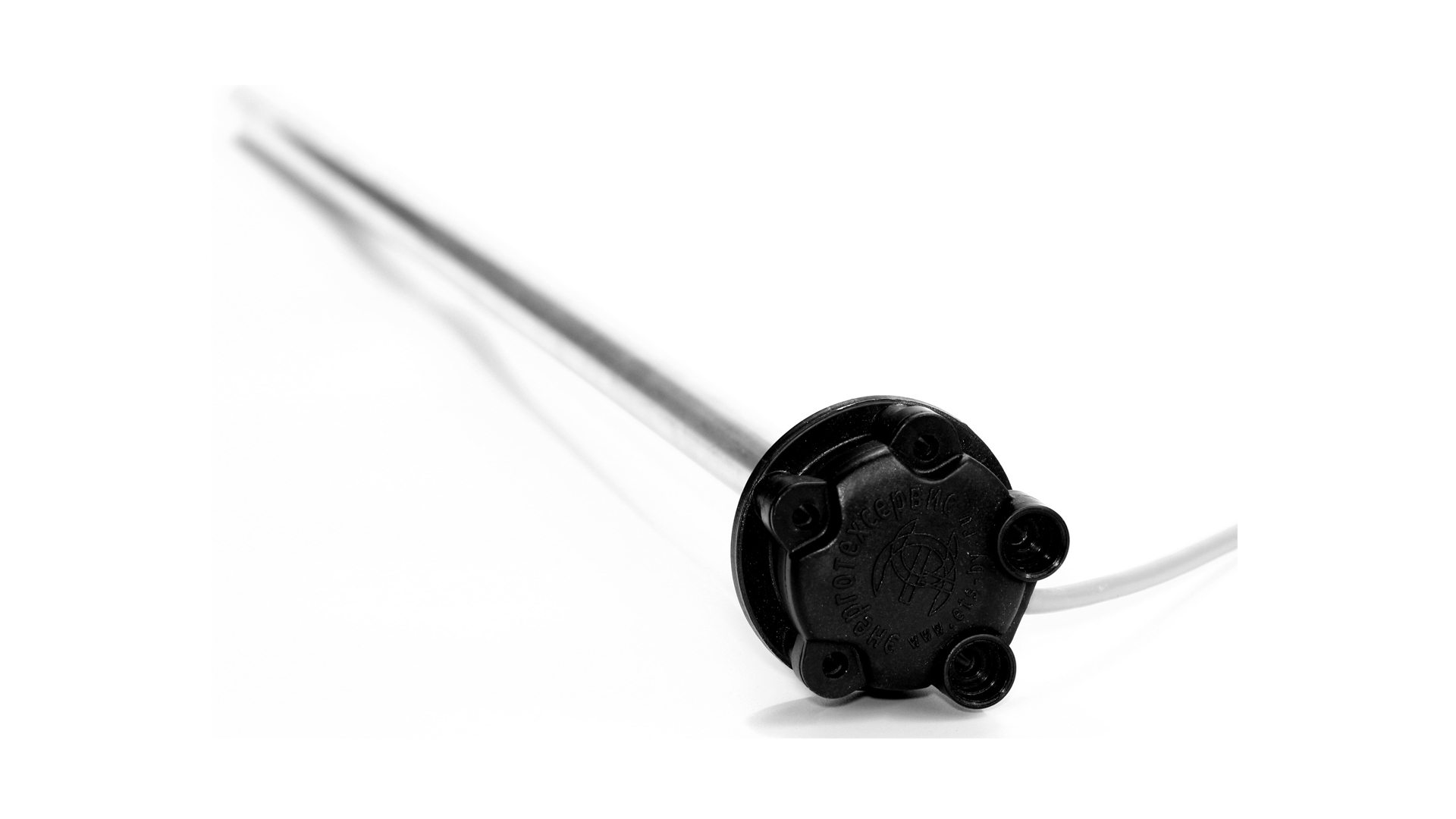 Specifications
Manufacturer
Metrotec
| | |
| --- | --- |
| Operating principle: | Capacity sensor |
| Supply voltage: | 4.2 V |
| Power consumption: | 4 mA |
| Length of measuring element: | 680, 1000, 1500 mm |
| Diameter of measuring element: | 20 mm |
| Height / diameter of flange: | 32 mm / 70 mm |
| Permissible temperature range: | -40°C ... +75°C |
| Protection class: | IP68 |
| Operating mode: | Pidev |
| Addressability: | 0.5 mm |
| Data output: | I2C |
| Measurement scale: | 16 bitti |
| Measurement period: | 1 sekund |
| Averaging period of measuring result: | 50 sekundit |
| Fixture of flange on the tank: | 5 isepuurivat kruvi |
| Cable length: | 8 m |