Horn
Intended to issue an alarm, mainly in case of detection of fuel loss. Powerful and unpleasant sound causes striking effect upon activation, scaring the thief and drawing attention. Default operation duration of the siren is 20 seconds, which can be adjusted, if required. Installed outside the cab.
If necessary, the siren can also be activated from web interface of the service.
In addition to activation of the siren, the unit will also send "quiet alarm" to the service upon detection of fuel loss.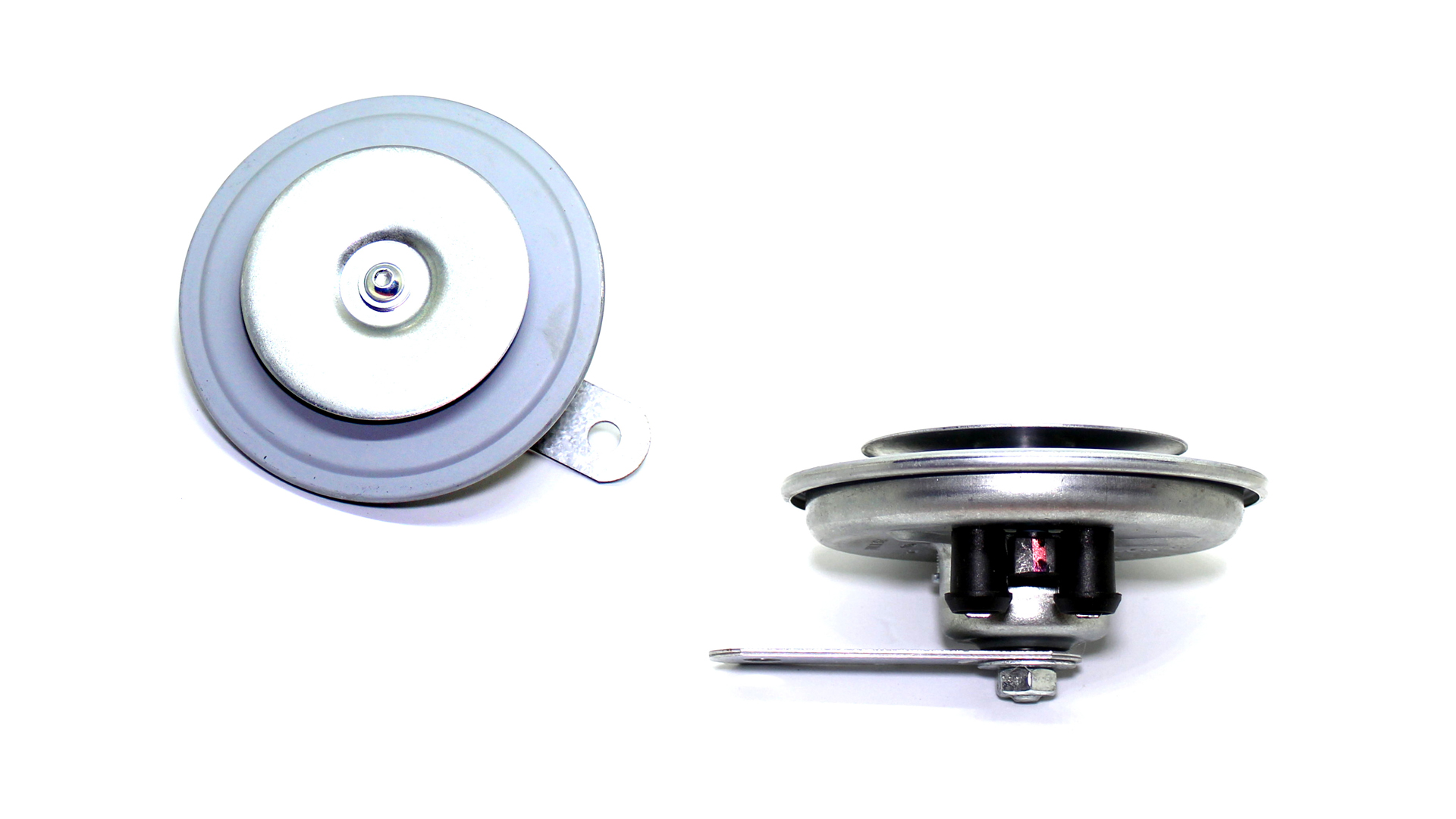 Specifications
Manufacturer
Bosch
| | |
| --- | --- |
| Moisture resistance: | IP68 |
| Diameter: | 110 mm |
| Thickness: | 55 mm |
| Voltage: | 24 V |
| Power consumption: | 2 A |
| Volume: | 105 - 118 dB |